Pilot operated safety valves accelerate the advantages of science and technology innovation
Time:2022/9/27 13:59:27 Category:ENTERPRISE NEWS Source: Click:
The pilot operated safety valve breaks through the shortcomings of intelligent manufacturing and accelerates the condensation of scientific and technological innovation advantages
When the influence of intelligent manufacturing gradually permeates into all walks of life, different industries show differentiated acceptance. Internet related industries have more potential in intelligent manufacturing, while infrastructure facing intelligent manufacturing is somewhat difficult. It is not only necessary to connect with intelligent scientific and technological knowledge with huge amount of information, but also to integrate intelligent technology perfectly into production and research and development, which is undoubtedly a huge challenge for infrastructure industry.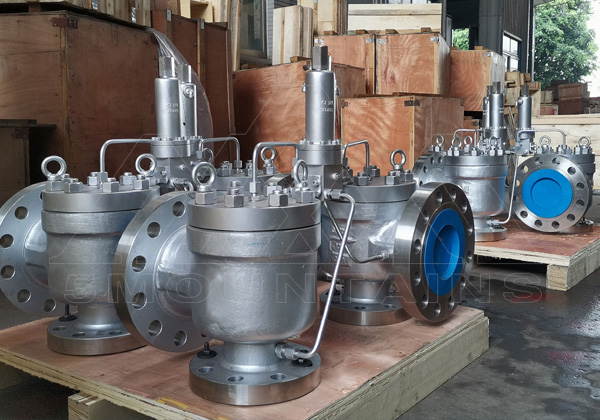 The weakness of the industry itself lies in that it has been in a stable production and processing mode for a long time, and can not fully digest the intelligent technology at a time. With the leading and driving of the leading brands, more and more basic equipment manufacturers have begun to break through their own limitations, making up for the shortcomings of intelligent manufacturing in terms of scientific and technological strength with innovative models. The pilot operated safety valve is a very representative industrial branch. As a commonly used equipment in many basic projects, this product has been in an ecosystem of steady growth in demand for many years. At the time of the coming of the intelligent wave, the pilot operated safety valve market represented by Shanghai Wuyue Pump Valve Group immediately carried out scientific and technological innovation.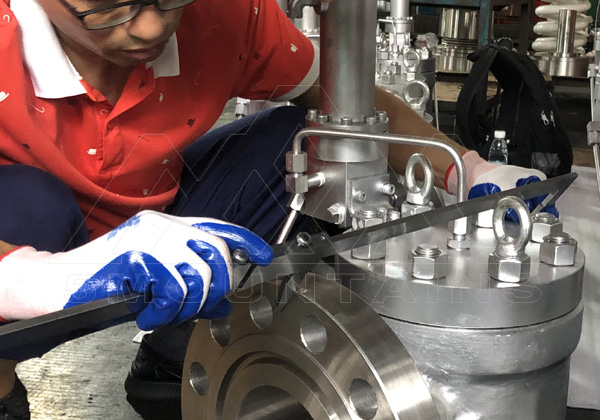 Agglomerate intelligent technology to promote product upgrading
In fact, industrial technology and intelligent technology are closely linked. If they can be effectively combined, they will promote the production and R&D of manufacturers with half the effort. Shanghai Wuyue has set up a special technical department for this purpose. Guided by the concept of "science and technology create high-quality products", it actively absorbs the nutrients of intelligent manufacturing technology. From the construction of automatic chemical plants to the use of intelligent technology to carry out new product research and development, it has broken through the original technical bottleneck in the research and development of pilot type safety valves. With the direct effect of variable spring as the indirect effect of the pilot valve, the main valve uses a sleeve piston type with better effect, which not only has high action accuracy, It also features stable and reliable operation, high reseating pressure, good sealing performance, good repeatability, and can discharge with high back pressure. More importantly, it can be adjusted online to facilitate the later maintenance and operation of the enterprise.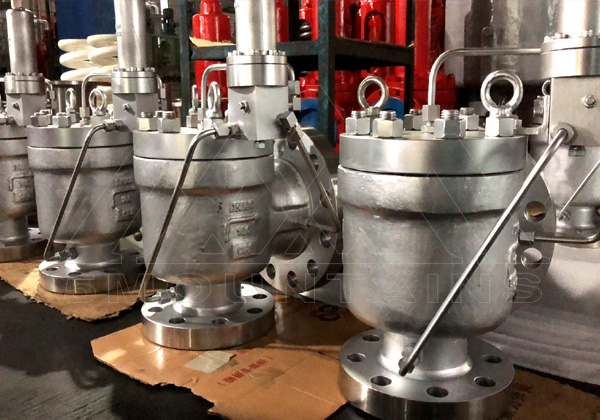 Break through the weakness of intelligent manufacturing and lead the industrial upgrading
The pilot operated safety valve with digital power is not only safer, but also more widely used. Many key projects, such as natural gas oil, electric power metallurgy, gas chemical industry, are widely used, making up for the shortcomings of industrial intelligent manufacturing. At the moment when the manufacturing industry is developing in full swing, pilot operated safety valves will be used more and more frequently in major projects, which requires manufacturers to actively embrace intelligent technology, actively lead the industrial upgrading, and comprehensively lead the industry to achieve upgrading and innovation by virtue of scientific and technological strength.
The pilot operated safety valve industry will surely usher in a more vigorous baptism of science and technology. Under the guidance of large manufacturers, it will continue to overcome technical problems, build a research and development model with core competitiveness, and gradually take the road of high-quality development. (Text/SMEDIANEWS)